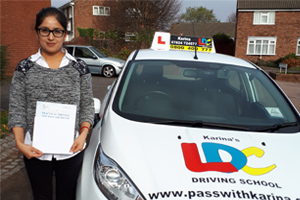 Dania Tapia
Passed 1st Time
My coach, Karina, was the exact type of coach I needed. She worked in a client-centred way by listening to me, finding out how I learn best, the things that were getting in the way of my progress and how she could help me. She was always on time, with a big smile on her face and with a motivation that was contagious. Her skills as a coach plus the LD system methodology of teaching helped me to pass my practical test on the first try. The workbook and videos specially were key aids to my learning, making it simple, clear and entertaining to process information.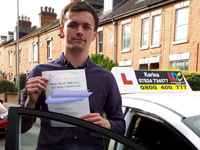 George Karta
Passed 1st time
Karina is an excellent instructor who is able to easily make you feel comfortable driving and explain any topic or answer any question. I was impressed by her punctuality and her always positive and calm attitude. The Student-Centered LDC system made me feel in control of my own learning and progress, which was reinforced with progress reviews every lesson. I can easily and confidently recommend the LDC system and Karina to anyone!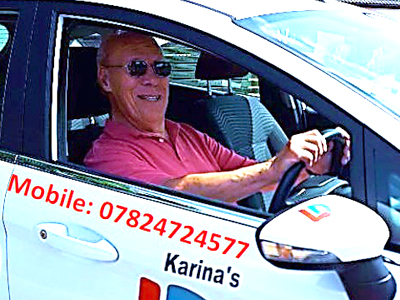 Terry Nihill
Got my confidence back
Terry has been driving for 40+ years and spent the last 35 years living overseas, driving an automatic. Arriving back in the UK he wanted to refresh his driving on the left hand side of the road, get to grips with driving a modern manual vehicle and have a better understanding of lane discipline around busy complex roundabouts. After 5 X 1 hour lessons, this is what he had to say: Karina is professional in every sense of the word with an extremely pleasant and polite manner. From the first to last session I felt completely at ease with her and she always displayed a willingness to listen to any concerns that I needed to address. She also possesses an excellent knowledge of the technical aspects of the vehicle operation. I would not hesitate to recommend her services to anyone. This, for me, has been a real pleasure. The LD system and Driving Skills workbook are also excellent.